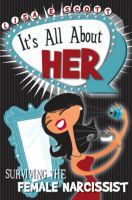 It's All About Her - Surviving The Female Narcissist
"It's All About Her" offers first-hand personal accounts from numerous men who have fallen for the female narcissist and become ensnared in her trap. In addition, it explains the personality of a narcissist and offers Six Steps to help you break free and get off the "crazy-train" that a female narcissist creates in order to keep you hooked and forever catering to her needs.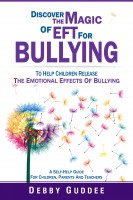 Discover the Magic of EFT for Bullying (help children release the emotional effects of bullying)
How can you stop bullying and help children gain confidence? This positive, powerful book fills a niche market by working directly with the emotions. By following along with the story and clear, concise instructions of how to use E.F.T tapping for cyber-bullying, physical bullying, intimidating bullying and verbal bullying, it empowers children to gain confidence and can naturally stop bullying.