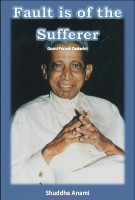 Fault is of the Sufferer - Gnani Purush Dadashri
The Fault is of the Sufferer. You may ask, 'If I am not at fault, and I am suffering, because of what he did to me; how can it be my fault?' The cardinal reason for suffering in life after life is the faulty vision which blames the other person for one's own suffering. Liberation begins when one becomes free from faulty vision. The Fault is of the Sufferer. Understand this and Be Free.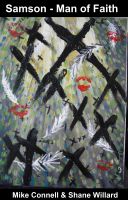 Samson - Man of Faith
Story of Samson is told from two very different perspectives. Shane Willard talks about a joke that got out of hand, a spoiled brat's cycle of violence and revenge, and of Peacemakers and Escalation. Mike Connell talks about the grace of god, how he loves us even in the midst of defeat and disgrace, and about the goodness of God to someone who's fallen over, fallen down.