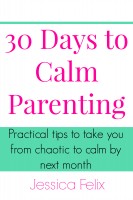 30 Days to Calm Parenting
by

Jessica Felix
A parent's ability to manage their own emotions is the number one indicator of a healthy parent-child relationship. In 30 Days to Calm the author, Jessica Felix a parenting coach, educator and mother of 3, walks parents through a day-by-day method to becoming more calm, confident and present. Enjoying parenting more is a gift to both children and parents.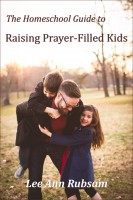 The Homeschool Guide to Raising Prayer-Filled Kids
by

Lee Ann Rubsam
A simple, step-by-step plan for developing lifelong, consistent prayer and Bible reading habits in your children. From her own experience, Lee Ann Rubsam shares details of how to lead your children into intimate communion with God through prayer and the Word. If you have the desire to teach your children to pray, but have felt unsure of how to make it a reality in your home, this book is for you.
Related Categories