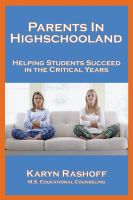 Parents in Highschooland
Author/educational counselor Karyn Rashoff identifies, analyzes and suggests paths to the resolution of the complex and often puzzling interactions that take place during the high school years among parents, teachers, coaches, tutors, school administrators -- and, of course, the students themselves! Her credentials? Nearly 20,000 interviews during a 33-year career in secondary counseling.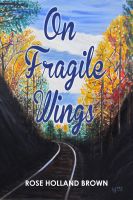 On Fragile Wings
This book gives a counselor's insight into some of the difficulties that young people have in reaching adulthood. The author was a player in high school integration issues in the South from the beginning until the present. Her first experience was in a school where Whites were in the minority, while Blacks and American Indians formed an approximately equal majority.