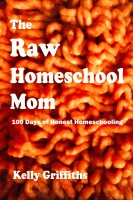 The Raw Homeschool Mom
by

Kelly Griffiths
(5.00 from 1 review)
Ever wonder what homeschooling is really like, day in and day out, for a not-so-superhero mom like the rest of us? Raw Homeschool Mom, Kelly Griffiths' straight-forward and hilarious confessions are a breath of fresh transparency in this often misunderstood, eccentric lifestyle. Join her for 100 days of raw, honest homeschooling and be inspired, enlightened, and entertained.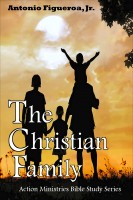 The Christian Family
by

Antonio Figueroa, Jr
The modern family faces many challenges and difficulties. The concepts of marriage and child rearing are diverging from their Biblical definitions. In this volume of the Action Ministry Bible Study Series, Antonio Figueroa, Jr. presents a Biblical point of view on marriage, child development, threats to the family, and conflict resolution. This series focuses on stronger marriages and families.