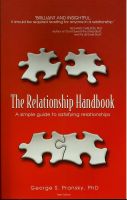 The Relationship Handbook
Problems and adversity are not the crux of marital discord. All couples face adversity, but it doesn't cause problems for harmonious couples. The strength of successful couples' marriages lies not in their ability to cope with their problems, but in their ability to keep their bearings and to stay close. This book shows couples how to do that.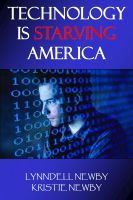 Technology Is Starving America
Society is becoming more dependent on technology by the minute, which results in negative, unintended consequences that are figuratively and literally "starving" America! It is imperative that we not only alert ourselves to this ever-increasing "technoholic" state of society, but take steps to ensure that we and our families control our dependency on technology before it controls us!