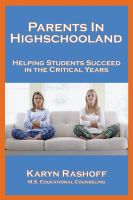 Parents in Highschooland
Author/educational counselor Karyn Rashoff identifies, analyzes and suggests paths to the resolution of the complex and often puzzling interactions that take place during the high school years among parents, teachers, coaches, tutors, school administrators -- and, of course, the students themselves! Her credentials? Nearly 20,000 interviews during a 33-year career in secondary counseling.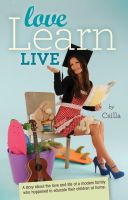 Love Learn Live
Love Learn Live is one mother's heart-warming story about how she and her family chose to love, learn and live with their children rather than give them up to the 'system' at an early age. Love Learn Live explores (and detonates) many of the fears and myths associated with 'homeschooling', including the most prevalent and misunderstood of all concerns – the all-important SOCIAL question.