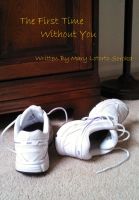 The First Time Without You
"The First Time Without You" is based on a one-year journal maintained after my husband's death. I chose to share my journal in the hopes of helping other going through the same grieving process.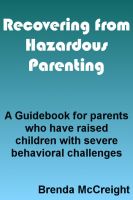 HEALING FROM HAZARDOUS PARENTING: How to Fix Yourself When You Can't Fix Your Kid
This book is for parents who have raised children and youth with extremely challenging behaviors and who now seek ways to recover from the years of unrelenting stress. This isn't a book about how you should have raised your child. It isn't a book that blames your child, or you. The purpose of this book is to validate what you are experiencing now.