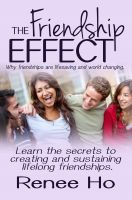 The Friendship Effect
(5.00 from 1 review)
The Friendship Effect will teach you how to be a true friend to yourself and live a life based on what makes you happy, which will attract more friends your way. You will learn how to create and sustain lifelong friendships and see why and how friendships are lifesaving and world changing. If you want a book from a genuine author who cares about your happiness, then this book is for you.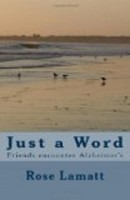 Just a Word: Alzheimer's
(5.00 from 1 review)
Today is the first day I've had the desire to write. I've thought about it for months, even years, but this is the first time I feel the need. I want to write of the struggle she's going through with this horrific disease; the everyday living. I want to write how the caregiver loses herself along with the victim. Victim--first time I've used that word. But there is no other word to describe it.