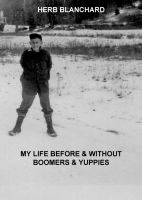 My Life Before & Without Boomers & Yuppies
First of all, this very short book is autobiographical. Written by a man who lived the title and to this day does not appreciate what these generations are doing to our society. Many others have expressed their opinions in much the same way so the author realizes that he is not alone in his negative opinions of them. He is not trying to change their ways. He realizes that that is impossible.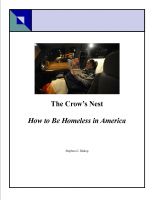 The Crow's Nest - How to be Homeless in America
Housing in the U.S. has been turned into the equivalent of blood diamonds. The number of middle-class Americans finding themselves suddenly homeless is exploding. Many more would be better off living out of a car. Real estate is so rife with fraud it is dangerous. This book will teach you how to avoid it until law enforcement cleans it up.