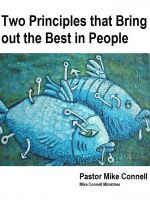 Two Principles that Release the Best in People (sermon)
by

Mike Connell
(4.00 from 1 review)
People are a gift from God. Whatever you disrespect will move away from you, but whatever you respect will attract towards you. Prejudice can stop you receiving people. Pride is a terrible thing, causes us to judge, find fault, see the worst, and build a wall that stops you receiving. But I was being discerning? No, you just didn't have enough love to celebrate them and receive them.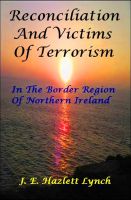 Reconciliation and Victims In The Border Region Of Northern Ireland
by

Hazlett Lynch
Book analyses and addresses current reconciliation thinking in terrorist-torn Northern Ireland by subjecting it to the teaching of the Bible. False reconciliation, argues Dr Lynch, is most dangerous because it creates a false sense of security. Myths around current reconciliation thinking and practice are exposed and answered, and an understanding of true and lasting reconciliation proposed.