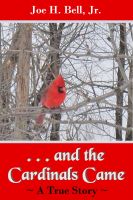 ... and the Cardinals Came
(5.00 from 1 review)
Family. Our moms, dads, brothers, sisters, cousins, nieces, uncles, aunts, and grandparents are all irreplaceable in our lives. They were who we are now. They are what we will become. I wrote a memoir, Of Shadows and Footprints, about my mom, dad, sister, and cousin. These folks represented the four pillars that created and erected my life.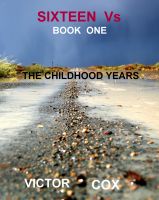 Sixteen Vs, Book One, The Childhood Years
Sixteen Vs in one family? Maybe you thought you had a large family? Imagine sixteen. Read my compelling and exciting collection of life events that will make you wonder how I survived in a large family. Experience my early life trials spanning near-death, to tender and heartwarming moments growing up in the 1950/60s on a Louisiana farm.