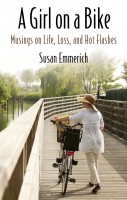 A Girl on a Bike
by

Susan Emmerich
(5.00 from 2 reviews)
Through riding and writing, she found her voice and retained her spirit. Sometimes serious, other times humorous, Ms. Emmerich invites the reader to ride along on a journey that includes adjusting to an empty nest, aging parents, divorce and again seeking love. This collection of essays encourages everyone to recognize their inner voice and follow where it leads.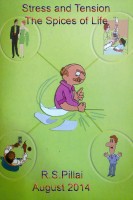 Stress and Tension - The Spices of Life
by

R.S. Pillai
Stress and Tension often makes us depressed. It is often said there is no way to Happiness but Happiness is the way. This book is based on true stories and explains the simple facts to cherish this golden opportunity, when millions and millions of creatures are born in this world we are created as human being with a definite purpose to bring happiness to everyone including "Self". Read and enjoy.