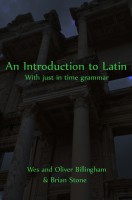 An Introduction To Latin With Just In Time Grammar
The 'Just In Time Grammar' approach introduces Latin grammar gradually and deliberately. It's goal is to give students a firm foundation in the language and a deeper understanding of the basics, without overwhelming them. Each chapter contains exercises that encourage students to translate sentences back and forth between English and Latin which makes the learning process an enjoyable experience.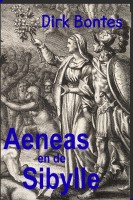 Aeneas En De Sibylle
Dit is de makkelijk te lezen versie van de vertaling door de auteur van het zesde boek van de Aeneis, dat de reis naar en door de Onderwereld van de Trojaanse held Aeneas beschrijft. Omdat het een bewerking is, is het geen letterlijke vertaling van de Latijnse tekst van de Romeinse dichter Vergilius. Het geeft echter wel weer wat de tekst naar de mening van de auteur te betekenen heeft.