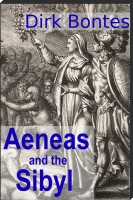 Aeneas And The Sibyl
This is the easy to read version of the author's translation of the sixth book of the Aeneid, which describes the Trojan hero Aeneas' voyage to and through the Underworld. Being an adaptation, it is not a literal translation of the Roman poet Vergilius' Latin text. However, in the opinion of the author it does represent the meaning of his text.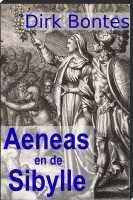 Aeneas En De Sibylle
Dit is de makkelijk te lezen versie van de vertaling door de auteur van het zesde boek van de Aeneis, dat de reis naar en door de Onderwereld van de Trojaanse held Aeneas beschrijft. Omdat het een bewerking is, is het geen letterlijke vertaling van de Latijnse tekst van de Romeinse dichter Vergilius. Het geeft echter wel weer wat de tekst naar de mening van de auteur te betekenen heeft.