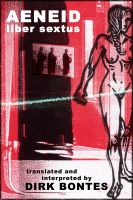 Aeneid Liber Sextus
Thousands of years ago the Trojan hero Aeneas, the son of the goddess Aphrodite, traveled to the Underworld to once more meet and speak with his father Anchises. He was one of the few to return from that place with his memories intact. This book is a translation and interpretation of Vergilius' account of that fascinating journey and place. It also has brief linguistic analyses of certain names.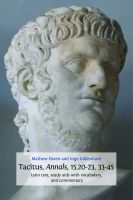 Tacitus, Annals, 15.20­-23, 33­-45. Latin Text, Study Aids with Vocabulary, and Commentary
This course book offers a portion of the original Latin text, study aids with vocabulary, and a commentary. Owen's and Gildenhard's incisive commentary will be of particular interest to students of Latin at both A2 and undergraduate level. It extends beyond detailed linguistic analysis and historical background to encourage critical engagement with Tacitus' prose.