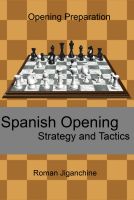 Spanish Opening - Strategy and Tactics
The book presents a straightforward repertoire for White after 1. e4 e5 and focuses on the Spanish Opening. Most major variations at Black's disposal are briefly explained and covered. Any player who plays the Spanish Opening either as White or Black - can benefit from learning the specific middlegame themes presented here.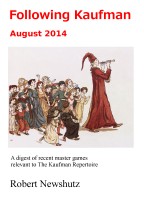 Following Kaufman - August 2014
A selection of 181 chess games that are relevant to "The Kaufman Repertoire for Black and White" are presented with a diagram for each move. Three Benko Gambit games are annotated and added at the end of the book. A link to the pgn for the games is available in the Introduction.