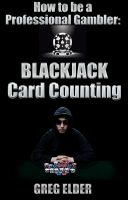 Blackjack Card Counting - How to be a Professional Gambler
How to become a professional blackjack card counter. The good news is you don't have to be a mathematical genius to learn how to count cards, the bad news is many of the Hollywood movies depicting the life of a card counter as fast cash and penthouse suites make it all seem a little too easy. This book will give you a realistic look at what it takes to be a professional card counter.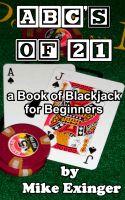 ABC's of 21: a Book of Blackjack for Beginners
Blackjack (Twenty-One) is one of the most popular games in any casino, with the lowest "casino edge" of any game. So why aren't more people playing? They don't know how to play. They feel intimidated. They think slots give them a better deal. I can deal with all of these issues - Blackjack can be easy to learn, and with my systems it's easy to learn how to win, too.