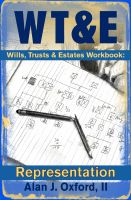 Wills, Trusts & Estates Workbook: Representation
This workbook provides the law student and attorney step by step instructions (with detailed examples) on the three forms of representation taught in a Wills, Trusts & Estates course: strict per stirpes, modern per stirpes, and generational per capita. Following the instructional material the workbook provides practice problems (and answers) for the law student to develop these practical skills.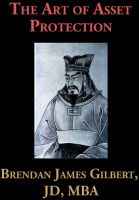 The Art of Asset Protection
To many, asset protection seems like an ultra-luxury. The aim of this book is to let people know who can provide competent asset protection planning, what asset protection is, where asset protection can be done, when asset protection should be done, why it is no longer a luxury, but a necessity, and how asset protection can be achieved.