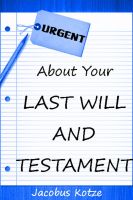 About Your Last Will and Testament!
This short article is about the pitfalls in allowing your worst enemy (banksters) to draft your "last will and testament" on your behalf for they will enter clauses which will cost your widow needless money afterwards. Based on 22 years of legal practise and law enforcement experience the contents are not fiction and deals with a recent case.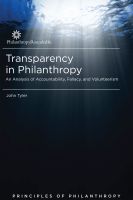 Transparency in Philanthropy: An Analysis of Accountability, Fallacy, and Volunteerism
Recent calls for more transparency in private philanthropy have increased the need for philanthropic organizations to carefully think about what information they will release to the public and how to do it. To help organizations answer these questions, The Philanthropy Roundtable has published a new book by noted legal scholar John Tyler, general counsel of the Ewing Marion Kauffman Foundation.