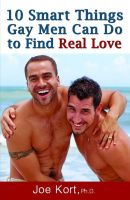 10 Smart Things Gay Men Can Do to Find Real Love
Would the small gay boy you once were look up to the gay man you have become in your relationships? This is the question Joe Kort will help you answer in this book based on his widely successful first book, 10 Smart Things Gay Men Can Do To Improve Their Lives. In this book he continues the conversation by exploring the topics of love and intimacy.
Phallic Worship: World-Wide and Centuries Long
Homage has been paid to the human phallus throughout history: in ancient Rome and Greece, the South Pacific, and throughout the Middle East, Africa, Asia, Europe, and the Americas. A vast variety of ceremonies, rites, and orgiastic gatherings have been dedicated to its image with great enthusiasm.