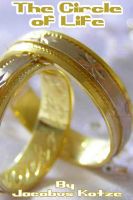 The Circle of Life
The Circle of Life touches everyone who ever fell in love for it follows the pattern of betrothal, marriage, divorce or death. But what does the law say about relationships? What are your rights as a spouse? Does the rule of thumb to punish a wayward wife really exist in law? Based upon the legal cases he handled over the last two decades the contents are not fiction.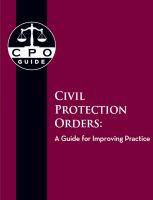 Civil Protection Orders: A Guide for Improving Practice
This publication, commonly known as the CPO Guide, is a tool designed to support the work of professionals dedicated to enhancing the effectiveness of the civil protection order process. It provides guidance for advocates, attorneys, judges, law enforcement officers, and prosecutors to help ensure that protection orders are effectively issued, served, and enforced across the country.