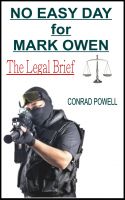 No Easy Day for Mark Owen: The Legal Brief
A Navy Seal renamed Mark Owen battles against the US Government on allegations that he breached his Non-Disclosure Agreement. Now he battles harder to defend his character then when he took out Osama Bin Laden. No Easy Day for Mark Owen takes you on an in depth journey into the unfolding legal drama of allegations of espionage, traitor-ism, and leaking classified information.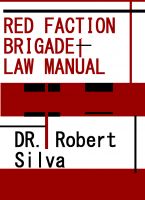 RED FACTION BRIGRADE: LAW MANUAL
This book studies Military Science and Laws of War using personal experience and case studies. The Case Studies are the Bosnia conflict, Operation Surge and Battle of Thermopylae. Robert Silva was a part of the Red Faction Brigade in the 1980s, United Nations Peacekeeper and child CIA operative. In the 1980s Capt Robbie Silva jr his father Robert L Silva Sr was the Director of the CIA.