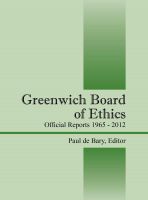 Greenwich Board of Ethics: Official Reports 1965 - 2012
Brief history of the Board of Ethics of the Town of Greenwich, Connecticut and reports of the Board's principal opinions, decisions and other official statements from the inception of the Board in 1965 until June of 2012. These reports cover a broad range of ethical issues facing government officials and employees, volunteers and non-profit agencies, as well as service providers and contractors.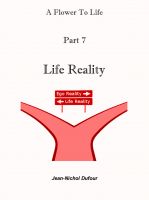 Life Reality
This is part 7 of a 10 books suite. In this one, the longest and most important, I will create the basic principles that can form a new reality on earth, following the conclusions I gained from all my previous writings. I will do that with my usual, casual, kick-butt style, since that's the best all round way. Still, be wary that this is revolutionary stuff not meant for the well adapted.