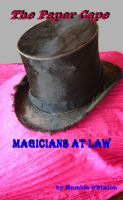 The Paper Cape
This e-book is a study of the origin of the written law and the unwritten common law used by the people of England. The study also covers the founding of American law, the law of the Civil War era, and a special focus on the laws in place in Montana from 1864 to 1979, or so. The portions concerning Montana could apply to any state, as the new government favors uniformity, i.e., one size fits all.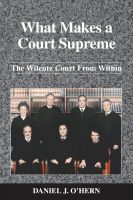 What Makes A Court Supreme
Former Justice of the New Jersey Supreme Court Daniel J. O'Hern writes about his time on the Court when it was considered the Greatest Court in the Country, as it dealt with monumental cases like Baby M. It is an insightful book about an historic Court with a rarely provided insider's view, while also being a witty and funny read. Justice O'Hern served on the Court from 1981-2000.