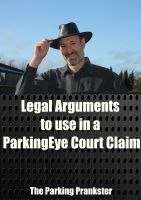 Legal Arguments to Use in a ParkingEye Court Claim
ParkingEye are known to file over 1,000 court claims a week for parking overstays. This book helps explains the legal arguments you can use to fight your case. Although using these arguments is no guarantee of getting your claim dismissed, they have been used successfully many times in the past. The legal situation is clearly spelled out along with examples from the cases they have lost.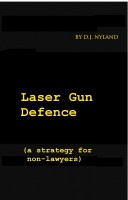 Laser Gun Defence (A strategy for non-lawyers)
If you have been booked for speeding by a cop with hand-held laser gun and you suspect its wrong you should read this book. Money well spent if you are thinking of defending the charge.