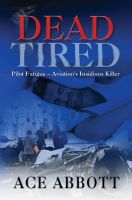 DEAD TIRED – Pilot Fatigue – Aviation's Insidious Killer
(5.00 from 1 review)
Dead Tired is written by a retired commercial pilot who spent far too much time in the cockpit in a state of "dead tired." A few of his personal sleep deprivation anecdotes are related in the book. However, the primary theme is an in-depth view of the current issue of cockpit fatigue and the FAA's severely belated response to a serious aviation safety problem. The cumbersome interaction of the...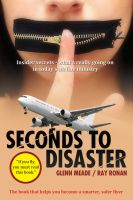 Seconds To Disaster. Europe Edition
(4.00 from 1 review)
What's really going on in today's airline industry and why passengers and crew should know.