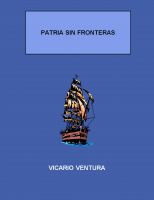 Patria Sin Fronteras
by

Vicario Ventura
Patria sin fronteras es un libro que con un realismo descriptivo relata las costumbres de 20 países lejanos y la vivencia del autor a bordo de un barco carguero con una tripulación de origen griego. Es además un libro ameno e informativo para el sociólogo, el político, el periodista y todo aquel que desconozca el mundo más allá del límite de una ciudad.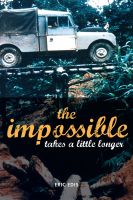 The Impossible Takes a Little Longer
by

Eric Edis
This is a true account of an incredible journey across the world, driving a Land Rover. The year is 1957, and the intrepid Eric Edis has an expedition planned on scraps of paper.