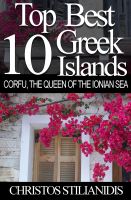 Top Best 10 Greek Islands - Corfu, the Queen of the Ionian Sea
Corfu; the Island of Phaeacians; the island where Odysseus lived before coming back to Ithaca; the island that was hymned by poets for its beauty and the romanticism that inspires; the island of celebrities and the international Jet Set. It is one of the most charming neighborhoods of Europe, a world-wide destination that remained unchangeable through the years! Now, it's time you visited it!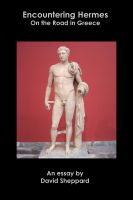 Encountering Hermes, On the Road in Greece
This short essay describes a psychic experience I had while on an extended journey through Greece. The ancient Greeks viewed Hermes as the protector of travelers, but he was more than that. He was the complete existential experience. I seemed to lead a charmed existence during that journey, and when something did go wrong, it seemed to be for a reason.