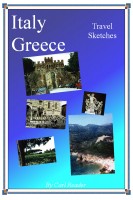 Italy, Greece - Travel Sketches
These sketches were written and published on the Internet over twenty years ago after the author traveled to Italy and Greece on a whim of discovery. Instead of being informative in telling where to eat and what to see or where to stay, they detail experiences that are as varied and diverse as the countries in which the experiences originated.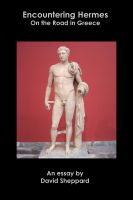 Encountering Hermes, On the Road in Greece
This short essay describes a psychic experience I had while on an extended journey through Greece. The ancient Greeks viewed Hermes as the protector of travelers, but he was more than that. He was the complete existential experience. I seemed to lead a charmed existence during that journey, and when something did go wrong, it seemed to be for a reason.