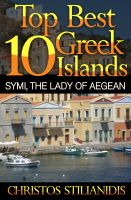 Top Best 10 Greek Islands - Symi, the Lady of Aegean
As you arrive at the beautiful harbor of Symi for the first time, you feel like facing the painting of a Venetian village: well preserved houses next to each other and steep slopes rising behind them. Symi is characterized by a romantic charm that was further strengthened by the fact that it is not at the top of the most popular touristic destinations in Greece. Discover her now!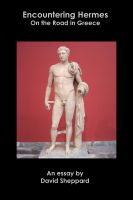 Encountering Hermes, On the Road in Greece
This short essay describes a psychic experience I had while on an extended journey through Greece. The ancient Greeks viewed Hermes as the protector of travelers, but he was more than that. He was the complete existential experience. I seemed to lead a charmed existence during that journey, and when something did go wrong, it seemed to be for a reason.