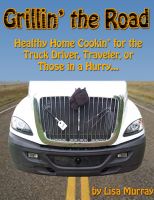 Grillin the Road
(4.00 from 1 review)
Grillin' The Road is an easy to read information-packed guide for healthy eating for and on the road. It is an invaluable source for truck drivers, travelers, tailgaters, and anyone wanting more than the brown bag or fast food meal. More than a collection of recipes; this book offers a method of cooking geared towards deliciously simple, healthy, and portable meals.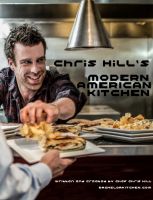 Chris Hill's Modern American Kitchen
Chris Hill's Modern American Kitchen redefines American cuisine through his fusion of world flavors that are represented in the 120 recipes, which include everything from sexy appetizers, to savory soups and stews, to succulent desserts that are the perfect ending to a romantic dinner alone, to the cocktails needed when the in-laws make unexpected plans to stay for the weekend.