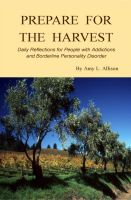 Prepare for the Harvest
(5.00 from 1 review)
Amy has been published small tabloids around Indiana, and was published in the magazine Lotus: Personal Transformation. She has been writing since the age of 8. Amy's website of poetry and short stories can be found at Rebel Odyssey website. "Prepare for the Harvest" has been her first book published. It gives 366 snippets of suggestions, recovery tools, humor, and wisdom from her journey.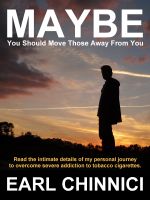 Maybe You Should Move Those Away From You
(5.00 from 2 reviews)
At forty years of age, I was impoverished and severely addicted to tobacco cigarettes. I could not even afford a decent birthday gift for my dear friend Cathy I had met online years earlier. This book conveys the story of how my friend turned my makeshift present for her into a gift of life for me. I share details of how I gradually overcame my addiction. I also share tips, photos, and more!