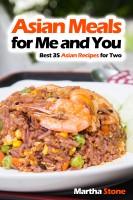 Asian Meals for Me and You: Best 35 Asian Recipes for Two
Most recipe books often feature meals for a group of 4 or more. Rarely will you see a recipe book that caters for a smaller serving of two people. Now, you don't need to resort to halving recipes! With Asian Meals for Me and You, you can now enjoy creating delicious and authentic Asian dishes for you and a loved one!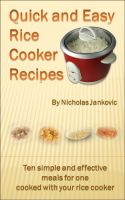 Quick and Easy Rice Cooker Recipes
Simple value recipes you can make with your rice cooker including Banana Bread Cake, Beef Stroganoff, Chicken Noodle Soup and much more. Perfect set-and-forget cooking for busy individuals!