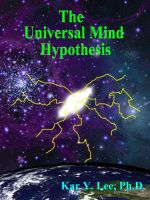 The Universal Mind Hypothesis
by

Kar Lee
(3.00 from 2 reviews)
So, what is consciousness? Young was blind in half of his visual field when he appeared on NOVA(PBS). But if you threw him a ball from the blind side, he would catch it without knowing what he did. He had blindsight. His brain knew something that he did not. When one's brain acts on its own without the person knowing it, we have a p-zombie. This book is about why we aren't unconscious automatons.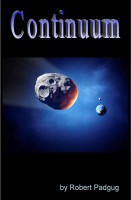 Continuum
by

Robert Padgug
(1.00 from 1 review)
Albert Einstein said, "...for us physicists believe the separation between past, present, and future is only an illusion, although a convincing one." What is so impenetrable about time? Continuum is the story of a college physics professor obsessed with solving that puzzle who develops a theory over many years. He tests it by sending a message into the future. Then he receives a reply.