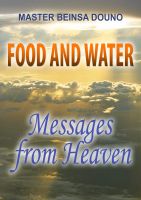 Food and Water – Messages from Heaven
Modern people say that man should feed with varied food to live. It is true that man should eat, but what to eat? If it concerns the bee, it feeds with honey. The wolf feeds with meat, the sheep – with grass. What with feeds man? Nature has strictly defined who with what should feed himself. To man it has defined to feed with fresh pure food, which is difficult to decompose.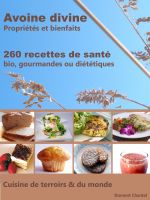 Avoine divine, propriétés et bienfaits, 260 recettes de santé - Bio, gourmandes ou diététiques
La bonne cuisine santé, maison, la merveilleuse avoine, facile & rapide à cuisiner Cet ouvrage évolutif et interactif a la particularité de vous offrir la possibilité de dialoguer avec l'auteur et les lecteurs. Basé sur des études scientifiques, découvrez les bienfaits de l'avoine, sous toutes ses formes. Intégrez facilement l'avoine dans vos pains petit-déjeuners entrées plats desserts barres..