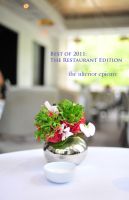 Best of 2011: The Restaurant Edition
After taking a year to travel the world across dozens of states and countries, eating over eighty Michelin stars, the ulterior epicure presents the 10 best restaurant meals in 2011.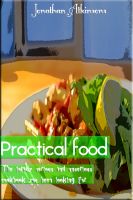 Practical Food
(5.00 from 1 review)
Practical Food "The totally serious and unserious cook book you been looking for" Practical, funny and inspirational on how to cook food. Enjoy!