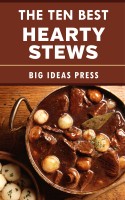 The Ten Best Hearty Stews
by

Big Ideas Press
Series:
The Ten Best
, Book 10. Price:
$0.99 USD.
Words: 1,520. Language: English. Published: June 23, 2014. Categories:
Nonfiction
»
Cooking, Food, Wine, Spirits
»
Specific Ingredients / Meat
,
Nonfiction
»
Cooking, Food, Wine, Spirits
»
Soups
(5.00 from 1 review)
Take the chill out of a cold winter's day with Big Ideas Press's collection of 10 hearty stew recipes. Grab a fork or spoon to taste savory beef, lamb, veal, poultry, pork, and seafood stews, such as Red Wine Beef Stew. Recipes are simple to freeze, full of flavor, and delicious when reheated.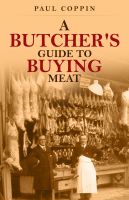 A Butcher's Guide to Buying Meat
by

Paul Coppin
(4.00 from 1 review)
The Butcher's Guide To Buying Meat is a unique, 'carry with you' guide to which cuts of meat to buy for any particular meal. It tells you what to look for in every cut and suggests other suitable cuts. Laid out in easy to use sections such as beef, pork and lamb, every cut gets its own page, described in full with a photo and suggested methods of cooking.