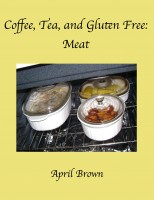 Coffee, Tea, and Gluten Free: Meat
by

April Brown
Series:
Cookbook
, Book 3. Price:
$2.99 USD.
Words: 51,100. Language: English. Published: April 15, 2015. Categories:
Nonfiction
»
Cooking, Food, Wine, Spirits
»
Health & healing / gluten-free
,
Nonfiction
»
Cooking, Food, Wine, Spirits
»
Specific Ingredients / Meat
Accessible comfort foods. Baked, boiled, and grilled meats. Create meals which include everyone, regardless of specific food allergy. Circle allergies, label them by name, and remember what to avoid in each dish, for each person. Coworkers can prepare an allergy free side dish at a potluck, and a cook can surprise an in-law with an allergy free meal everyone can enjoy. Recipes: 75.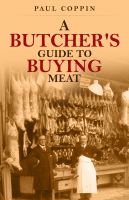 A Butcher's Guide to Buying Meat
by

Paul Coppin
(4.00 from 1 review)
The Butcher's Guide To Buying Meat is a unique, 'carry with you' guide to which cuts of meat to buy for any particular meal. It tells you what to look for in every cut and suggests other suitable cuts. Laid out in easy to use sections such as beef, pork and lamb, every cut gets its own page, described in full with a photo and suggested methods of cooking.