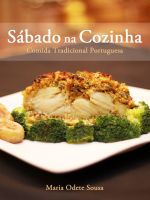 Sábado na Cozinha: Comida Tradicional Portuguesa
Um livro de receitas tradicionais para gente moderna. Baseado na gastronomia típica portuguesa e inspirado na infância da autora, este pretende transmitir o legado de uma herança valiosa mas também adaptá-la aos dias de hoje. As receitas de norte a sul de Portugal são descritas com pormenores de confecção para que também os mais jovens as possam executar com facilidade.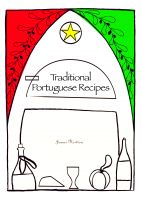 Portuguese Cookbook - Traditional Portuguese Recipes
A cookbook full of the delights of Portuguese cuisine. Recipes include traditional soups, side dishes, fish and meat dishes and deserts. A book full of dishes with african and moorish influences, combining health ingredients to dance on the taste buds.