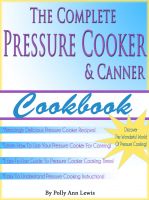 The Complete Pressure Cooker and Canner Cookbook
Discover The Wonderful World of Pressure Cooker Cooking today! You will find all the details for your journey into the magic world of canning with your pressure cooker. Brought to you in step-by-step recipes for both canning in your pressure cooker and for making delicious meals for your family in your pressure cooker, that are quick, easy, time saving, energy saving and just downright fun!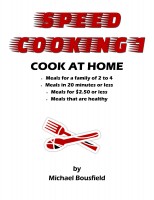 Speed Cooking 1
Speed Cooking 1 addresses many of the problems most consumers have with cooking i .e time involved in preparing meals, decisions about what to cook, the concerns about eating unhealthy food, food waste, the amount a family spends on food and a partial solution to the obesity epidemic that is sweeping America.