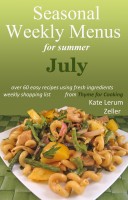 Seasonal Weekly Menus for Summer: July
Menus for July - make your summer simple. Have great new, easy, healthy recipes, complete menus and shopping lists all ready to go.We do the work, you get the credit.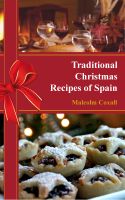 Traditional Christmas Recipes of Spain
A Spanish Christmas is a most pleasant event. Spain's diverse history, geography and culture combine to make it a very special occasion and an important culinary festival. The warmth, festive atmosphere and some of Europe's most original cookery make a Spanish Christmas a truly unique experience. Here we present some delicious traditional Spanish Christmas recipes. Enjoy them and Feliz Navidad!