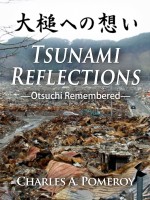 Tsunami Reflections - Otsuchi Remembered
This book details the fate of Otsuchi, the author's retirement home, as a microcosm of the horrific tsunami that destroyed Japan's Sanriku Coast on March 11, 2011. The narrative provides geographical and historical context and reflects on the tsunami's aftermath, loss of family members and home, mass funerals, cultural aspects, humanitarian efforts, and plans for recovery.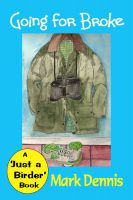 Going for Broke
(5.00 from 1 review)
Think birders are all old ladies with sensible shoes and in tweed? Think again. Birding is a competitive sport with no holds barred. In 1984 I ended up chasing a 300 bird year in the UK, this is the story of that chase and more besides. Fast cars, girls, hallucinations and very unsuitable footwear all feature in the tale and there are birds too.