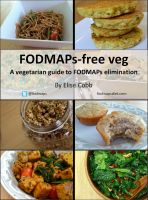 FODMAPs-free veg: A vegetarian guide to FODMAPs elimination
(4.60 from 5 reviews)
This ten day elimination plan is for those who have been prescribed to start a FODMAPs free diet. It's also for those who are health conscious, vegetarian, and/or vegan or looking to incorporate more plant based meals into their diet. At first diagnosis, I struggled with the overwhelming nature of FODMAPs so my hope is to ease the process for others with a straight forward plan and recipes.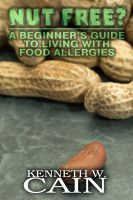 Nut Free? A Beginner's Guide to Living with Food Allergies
This short booklet is intended to help individuals learn the very basics of how to live safely with food allergies. The experiences and instructions in this book are based solely on our own experiences with our daughter's nut allergy. It is our hope that it helps others avoid some of the troubles we have faced as a family.