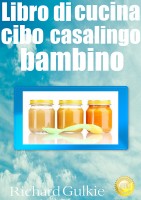 Libro di cucina cibo casalingo bambino
by

Richard Gulkie
Con il prezzo del cibo salendo nell'economia di oggi quei piccoli vasetti di cibo per bambini può diventare abbastanza spendy. In questo ricettario sarà facile, sane e poco costoso ricette per pappe che vostro bambino amerà!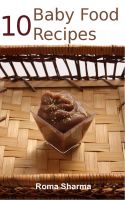 Baby Food Recipes - Lite
by

Roma Sharma
Baby Food Recipes - Lite, is a light version of the popular book 60 Great baby food recipes by Roma Sharma. In this book you get a sneak peak into what makes the original book so popular. If you like these recipes be sure to buy the original book.