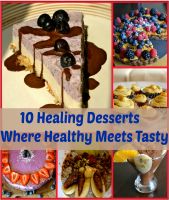 10 Healing Desserts - Where Healthy Meets Tasty
(5.00 from 2 reviews)
If you are a dessert lover like me, you are probably worried about the bad influence desserts have on your weight and health. Sugar, flour and butter are some of the worst enemies to our health. But, you don't have to worry anymore. I'm going to treat you with healthy delicious recipes that not only will not harm your health, but will support your immune system and weight lost goal.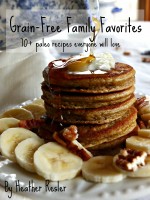 Grain-Free Family Favorites - 70+ paleo recipes everyone will love
(5.00 from 1 review)
Grain-Free Family Favorites will be your go-to cookbook for healthy paleo recipes that you can serve to anyone! Packed to the gills with 70+ delicious and nutritious recipes, there's something for everyone here! Includes a photo of every recipe, a guide to transitioning to paleo, and tips for eating healthfully on a budget.