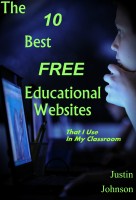 The Ten Best FREE Educational Websites I Use In My Classroom
by

Justin Johnson
Are you looking for ways to help your child become better at reading and math? Are you frustrated trying to figure out which online resource will give your child the best skill development. Well, Look no further. I've been an elementary school teacher for over ten years...and these are the websites I use in my classroom to supplement student learning. And now, I'm passing them on to you.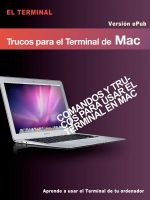 Trucos para el terminal de Mac
by

Gerardo Fernandez Perez, Sr
El Terminal nos permite acceder a múltiples funciones que de otra forma serían prácticamente imposibles de realizar. Al principio puede parecer un poco engorroso su uso, debido esencialmente a qué estamos acostumbrados a manejar entornos gráficos, pero al poco tiempo descubriremos que su funcionamiento es realmente práctico y productivo.