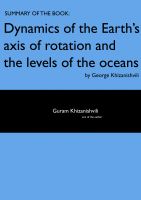 Summary for the book
This is a summary of the book published back in 1953 by George D. Khizanashvili in Tbilisi, Georgia. / Предлягаем Вашему вниманию краткое содержание книги опубликованной в 1953 году Георгием Хизанашвили в Тбилиси, Грузия.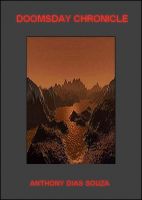 Doomsday Chronicle
6000 years ago, living beings ranging in the hundreds of millions died. The physical evidence is there. Remains litter the Earth - more than 40 million in North America alone. Skeletons are found buried beneath solidified mud or huddled in caves, incompatible species, predators and prey alike, died catastrophically, their limbs and bodies violently torn apart. It is about to happen again.