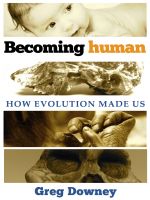 Becoming Human: How Evolution Made Us
Becoming Human: How Evolution Made Us is an Irreverent, fast-moving introduction to basic evolutionary theories and human origins. The focus is not just on our prehistory. Becoming Human highlights how evolution affects the way we are today, and helps us to anticipate what might happen to us in the future. Easy-to-read but challenging, this book is an ideal introduction to our species' origin.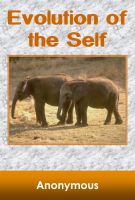 Evolution of the Self
The prevailing theory of evolution according to Darwin as adapted and altered over the years has run its course. It no longer fits the science. It no longer answers the questions raised by epigenetics, clinical death, social behavior and molecular physics - nor love. Evolution of the Self unveils a scientifically validated understanding of evolution. PLEASE DO NOT POST A REVIEW.