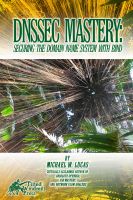 DNSSEC Mastery: Securing the Domain Name System with BIND
DNS is one of the oldest protocols on the Internet, and was designed for a network without hostile users. Anyone who wants to break into a network starts by investigating the target's Domain Name Service. DNS Security Extensions, or DNSSEC, hardens DNS and brings it into the 21st century.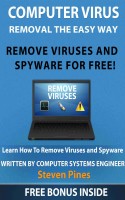 Computer Virus Removal The Easy Way
(5.00 from 1 review)
Learn how to remove viruses and spyware the fast, free, simple, easy way. I will provide you with all of the tools to help you remove viruses and spyware from your Windows based computer. This book will help you get rid of over 90% of the viruses and spyware from your computer all for free.