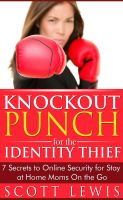 Knockout Punch for the Identity Thief -7 Secrets to Online Security for Stay at Home Moms On the Go
(5.00 from 1 review)
Cyber criminals seem to be lurking around every corner just waiting to steal our identity, data, digital life, money or possessions. This book will cover online security topics in a simple step by step manner for all levels of computer and Internet users. As a Stay at Home Mom, you will gain more peace of mind and protection for your family after implementing these easy to understand processes.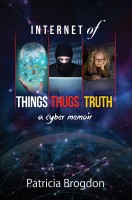 Internet of Things, Thugs, Truth
(4.88 from 8 reviews)
Similar in concept to Eat, Pray, Love (a travel memoir with underlying personal and spiritual experiences), this career memoir takes you through the author's experiences interacting with her company's CEO while coming to grips with some behind-the-scenes and surprising spiritual encounters. Gutsy and starkly honest with lots of dialogue this is a great summer read.